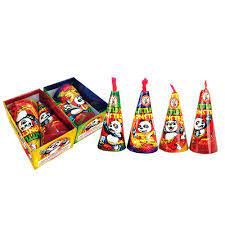 Little Monsters Cone Pack of 2 (Red/Yellow) by Winda
$5.99 Value Item!
Product Description:
Looks are deceiving! These small dudes can reach up to 12 feet, crackling with a combined performance of purple red pearls, silver titanium, red lemon pearls, silky blue purple pearls, and gold silk chrysanthemum with green pearls.